What is a Business Plan?
A business plan is a written document that describes a business, its objectives, its strategies, the market it is in and its financial forecasts. It has many functions, from securing external funding to measuring success within your business.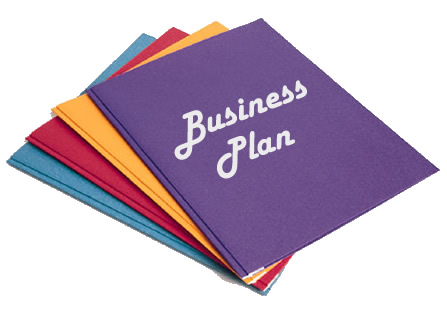 The Purpose of a Business Plan
The Business Plan generally serves two main functions:
It provides you with a detailed set of guidelines, setting out how to start your business, what it will cost to set it up, what resources are required to ensure the success of the business, what net income you can expect will flow from the business and how long it will take to reach breakeven (the point at which income equals expenditure) operating levels.
The Business Plan may be used to convince banks and / or investors that your prospective business is viable and can be used to find financial support for the business.
Developing a Business Plan
Steps to be followed while preparing a Business Plan
Write out what you want to do, i.e. what type of business it is to be.
Write out your purpose in starting this business.
Write out your short term (0-3yrs), medium term (3-5yrs) and long term (more than 5yrs) vision for the business
Write down a list of what resources you know you need to start your business: e.g. an office, a bank loan etc.
Clearly state any uncertainties you may have, for example, you may be uncertain about the type of business structure to create - a company or a close corporation etc.
Identify who your market might be.
Identify who your competitors may be and try to find out as much about them as possible e.g. tariffs, types of services offered, possible gaps or weaknesses in their service etc.
Try to identify those businesses with whom you may be able to co- operate. For example, a travel agent would be able to co- operate extensively with tour operators or hotels or taxi services etc.
Attach a cost to each item in (4) and develop your fixed and your start-up costs.
Work out how many months your business may have to survive before its income equals the expenditure
Give careful thought about how you will make your business known - how you will market your products or services - and calculate the costs associated with this marketing.
Useful Links
http://www.businesslink.gov.uk
How to write a simple business plan
Watch a Video