Why Business Fails?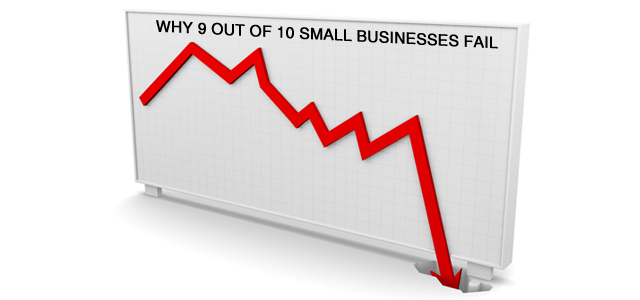 Lack of experience
Many a report on business failures cites poor management as the number one reason for failure. New business owners frequently lack relevant business and management expertise in areas such as finance, purchasing, selling, production, and hiring and managing employees.
Insufficient capital (money)
A common fatal mistake for many failed businesses is having insufficient operating funds. Business owners underestimate how much money is needed and they are forced to close before they even have had a fair chance to succeed. They also may have an unrealistic expectation of incoming revenues from sales
Poor location
Whereas a good business location may enable a struggling business to ultimately survive and thrive, a bad location could spell disaster to even the best-managed enterprise.
Poor inventory management
Poor inventory management might lead to too much of cash being blocked as stock. Excess stock also brings in additional cost burden of maintaining it and the risk of getting obsolete or damaged.
Over-investment in fixed assets
Blocking too much of cash in fixed assets can again pose danger for the business and can contribute to business failure.
Poor credit arrangement management
Business might take too much of debt and might find it difficult to service them. Poor credit management, forward planning and cash flow problems might contribute to it.
Personal use of business funds
Owners of small business usually don't differentiate between business funds and their own funds. The risk of utilizing business funds for personal use by the owner might lead to cash shortage for the business.