Application of ICT in Libraries
Computers are used in libraries all over the world to provide access to a range of electronic information resources and to manage materials (books, journals, videos, and other media) held in particular collections.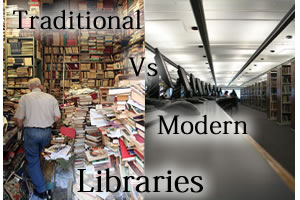 Now, the Libraries not only offers access to printed materials via their reading rooms but also makes available a wide range of electronic information resources. Many libraries digitize material in their collections so that anyone in the world who has access to the Internet can explore the wealth of these collections.
Examples of material that could be digitized in a school or college library include
past examination papers
previous works of pupils
relevant photographs
college yearbooks
highly used printed materials.
Electronic Library Catalogs
Many public and academic libraries use computer systems to help manage and control the basic processes of acquisition, cataloging, and the circulation of items (both books and journals) in their collections. There are a number of organizations that offer integrated software and hardware packages using the minicomputers.
Many libraries come together to form cooperatives and to develop shared databases records so that individual libraries did not have to create their own catalog records.
Library patrons can search the catalog by entering an author's name, the title of a book, or a subject term on a keyboard and view the results on a screen rather than looking through trays of catalog cards.
Many libraries in the world can be searched using the Internet. Library management systems are developed using software programs based on
standard relational database management systems (such as Informix and Oracle),
standard operating systems (like UNIX),
Client/server technology using PCs.
Some of the companies providing Library management systems are
Endeavor Information Systems (Voyager),
Innovative Interfaces Inc. (Millennium),
Sirsi Corporation (UNICORN).
Benefits
Letters are sent out automatically when books are late.
It is easier to see if a certain book is available.
Search for information on borrowers
Search for information on books
Store (new) records of books
Store records of borrowers
Print out overdue reminders
Calculate fines
Identify reading habits of pupils
Networks
Computer networks have been used in libraries to link workstations in remote branches to centralized systems, allowing multiple sites to share facilities such as CD-ROM / DVD drives and printers. Networks are also used to access external services.
Intranet
Usually all information and digital information is saved on to a central database or server. Computers in different parts of the libraries could be attached to it through cables or wireless. These individual computers are known as clients and the main computer is known as Server. This setup is known as Local area network (LAN).
Internet
The central server could be connected to Internet through a gateway. Readers can access internet on their individual computers through the server. Librarian can control the websites which are viewed and restrict the website which they don't want to be accessed in the libraries.
Digital Resources
Librarians today still need to select, acquire, and organize quality information resources for their patrons. A new challenge is that much information is published digitally as well as, or instead of, in print. Electronic journals, newspapers, and magazines are common and many books, including student textbooks, are available in electronic form as e-books (electronic books that are available for download onto e-book readers). Technological developments supporting the collection, management, and preservation of digital materials, the description of digital resources have given rise to the phrase "digital library" to describe this new world of library science.
Ebooks-Advantages
Readers the ability to increase the font of the book.
Able to read in the dark with the backlighting.
Those who travel find the e-book easier to carry than most paper books.
e-books have the ability to hyperlink to a dictionary and to create bookmarks.
Those with disabilities might like the ease of use.
The e-book's hyperlink ability might help people learn a language by linking a translation to a foreign language work.
The voice e-book is a new innovation that will read books aloud. It may help those with learning disabilities because they could listen to the e-book while reading along with a book.
Updating Service
Apart from RSS feeds librarians use e-mail alert services for their Intranet. The librarians continually scan the relevant literature and create news updates, which are regularly delivered to interested staff members. The information is archived and searchable on the company's Intranet.
Some libraries use XML RSS feeds to offer additional library services via the library web site. These feeds are used to deliver web content to targeted user groups who have specific information needs. In the special library this information may include updated guidelines, current awareness news, table of contents, podcasts for continuing education, research articles on specific topics, library news, the latest library books, and organizational reports and information.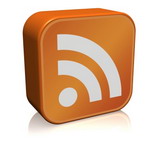 What are RSS Feeds?
RSS, Really Simple Syndication or Rich Site Summary, allows a producer of information to broadcast the information across an Intranet or the Internet. It is created using XML language, an extensible markup language. XML allows the information producer to "tag" information creating metadata (data about data). The creation of metadata allows the specific information to be pulled from the document, converted into a script and displayed on a web page. XML RSS feeds can also be read through an RSS Reader. Some of these readers include Newsgator, FeedBurner, Bloglines, Internet Provider's personal home pages, Google Reader and the latest version of Internet Explorer.
Hardware used in a Library
Keyboard: to feed information into the computer. These can be used while a library patron is searching a book by entering the authors name, books title or any other relevant key field search.
Bar code readers are used by librarians to feed the data directly from the bar code printed on a book into the computer. It can be used when the libarrain catalogs the book, before issuing to a patron, or after receiving the book back from the reader.
Printers: Libraries use printers to print out book labels, barcodes and reports. Commonly used printers are laser and inkjet as they make less noise and print quality is good when it comes to printing barcodes.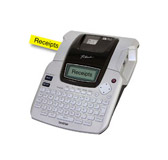 library label printer
Monitors: Monitors are an integral part of digital libraries. Readers can read e-books directly on the monitors. LCD monitors are commonly replacing the CRT monitors because they occupy less space, emit less harmful radiation and put less strain on the eyes of the readers. Moreover their contrast ratio is much better than CRT monitors which makes the colours brighter and easy for the eyes. LCD monitors have a longer life as compared to CRT monitors.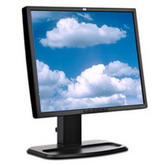 LCD monitors are a better option than CRT monitors
Protection from viruses
Anti-virus and firewall programs can be used to protect the database being lost through virus infections and hacking. Some ways in which data can be protected is
do not download software
do not open email (attachments)
regularly update antivirus
do not use floppy discs from unknown sources
do not open emails from unknown sources
Use firewalls
use of content blocking software
Backups
The biggest threat to digital libraries is losing the information stored on computers. Regular backups are taken and stored in safe and secured places. These backups can run into Gigabytes and Terabytes. The most suitable storage device for these backups is external hard disk. These are easy to transport and to store. Smaller libraries can take backups on DVDs (upto 8.5 GB/disc) and Blue ray discs. A single-layer blue ray disc can hold 25GB. A dual-layer blue ray disc can hold 50GB.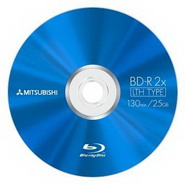 Double layer Blue ray disc and save up 50 GB of data
Common Safety problems and their solutions (in Libraries)
| | |
| --- | --- |
| Problem | Prevention |
| electrocution | (Relay Circuit Breakers) RCB installed |
| trailing cables | create ducts/cover cables with carpets etc. |
| heavy equipment falling | sturdy tables |
| fire | CO2 extinguisher |