Page 7 of 12
Virus
Viruses are generally developed with a definite intention to cause damage to computer files or at the very least cause inconvenience and annoyance to computer users. A virus usually attaches itself to a program or file and t hen copies itself into other programs and files with which it comes in contact.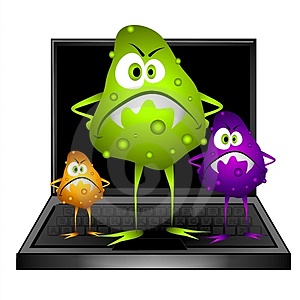 Types of Virus
Trojan horses
The 'Trojan Horse' is a very apt name for a particularly nasty type of virus. Although technically not a virus, a Trojan Horse is in many ways a more important treat to be aware off. A Trojan Horse must be installed on your computer to become effective. The Trojan Horse has the ability to attach itself to another programme then install itself onto your machine covertly when you install the programme it resides within.
Many Trojan Horses are 'key-logger' programmes that record every key press on your keyboard and store them in a log file. This log file is then e-mail to the person who sent the Trojan Horse to you in a convert way every time you access the Internet. Everything you type; e-mails, letters, credit card numbers, passwords, phone numbers etc. are all logged and received by the hacker, your privacy is completely compromised. Some more advanced key-loggers or password sniffers also keep account of all of the web sites that you have visited and when.
Worms
Worms have the ability to replicate themselves, and generally do not require human interactivity to do so. They may be designed to e-mail themselves to other computers. Worms copy themselves from computer to computer rather than file to file like most viruses, and because they require no human help to do so, they can spread much more rapidly through a system than a normal virus.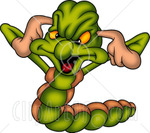 A Worm may arrive in an unsolicited e-mail in an attachment that tempts you to open it, once you do the worm spreads to your computer. E-mail Worms that have the ability to replicate and e-mail themselves to many people simultaneously have resulted in the crashing of e-mail severs in the past due to the excessive strain of all the traffic!
Protection against viruses
When it comes to protecting your computer from virus the proverb 'Precaution is better than cure' is very much applicable.  Some precautions could be
Any executable .EXE files should not be opened unless you trust the sources.
Never open unsolicited e-mail.
Use reliable virus protection software.
Always use computer firewall. Firewall software acts as a secure barrier between your computer and the outside world. It monitors all traffic to and from your computer, and decides whether or not this is normal Internet activity or an unauthorised security risk.
Avoid using flash discs, floppy disc which were used on other computer. In case you cannot avoid, do a virus scan before using these devices.
Viruses may spread through infected floppy discs, flash drives (pen drives), downloads from internet or through e-mails.