What is a social enterprise?
Social enterprises are businesses whose primary purpose is the common good. They use the methods and disciplines of business and the power of the marketplace to advance their social, environmental and human justice agendas.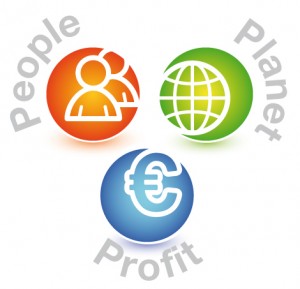 Characteristics of SOCIAL ENTERPRISES
Have a clear social and/or environmental mission set out in their governing documents
Generate the majority of their income through trade
Reinvest the majority of their profits
Be autonomous of state
Be majority controlled in the interests of the social mission
Be accountable and transparent
If you want to set up a social enterprise that has social, charitable or community-based objectives, you can set up as a:
limited company
charity
co-operative
industrial and provident society
community interest company (CIC) or Cooperatives
sole trader or business partnership
Benefits of Social Enterprises
Social enterprises produce higher social returns on investment than other models.
On one hand, they produce direct, measurable public benefits. A classic employment-focused social enterprise, for example, might serve at least four public aims:
Fiscal responsibility: It reduces the myriad costs of public supports for people facing barriers, by providing a pathway to economic self-sufficiency for those it employs.
Public safety: It makes the community in which it operates safer, by disrupting cycles of poverty, crime, incarceration, chemical dependency and homelessness.
Economic opportunity: It improves our pool of human capital and creates jobs in communities in need of economic renewal.
Social justice: It gives a chance to those most in need.
Watch a Video
!
Further Reading